DC50 is our smallest upright vacuum cleaner. The technology inside has not simply been 'shrunk', but concentrated – every angle and dimension re-engineered. So it's smaller, but has the performance of a full-size upright machine. DC50 has our most advanced cleaner head technology, 2 Tier Radial™ cyclones and the latest Ball™ technology.
Advanced cleaner head technology - Find out more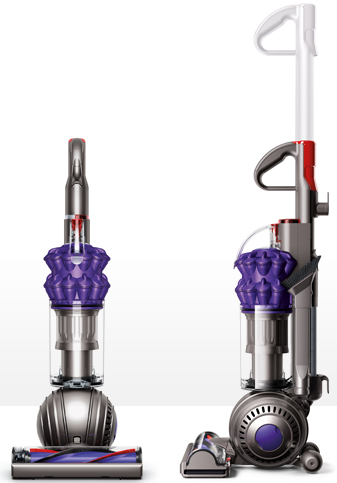 The DC50 cleaner head has been engineered for increased dirt pick-up on all floors. It adjusts automatically to different floor types, and the brush bar contains carbon fibre filaments for removing fine dust from hard floors. It's our first upright vacuum without rug strips on the cleaner head, so the brush bar has full coverage of the surface it's cleaning. The motor has been engineered to sit inside the brush bar itself, which means there are no energy losses due to the belt flexing and slipping.

Carbon fibre brush bar for hard floors

Continuous contact brush bar

Self-adjusting cleaner head

In-line drive
The brush bars of most vacuum cleaners only have nylon bristles. These work well on carpets, but are not as effective on hard floors, where fine dust can be left behind.
DC50 is the first Dyson upright vacuum cleaner with carbon fibre brush bar technology. The brush bar has a mixture of stiff nylon bristles and anti-static carbon fibre filaments. On carpets the nylon bristles remove ground-in dirt. And on hard floors the ultra-fine carbon fibre filaments remove fine dust.
Four key technologies combine within the DC50 cleaner head, to make it our most advanced cleaner head technology to date.
---

Hygienic bin emptying
Push button bin empty – quick and hygienic. Simply press the button and the bin's base opens to release the dirt. The bin is clear, so you can see how much dirt the vacuum has collected and when it needs emptying. It is made from tough polycarbonate – the same material as riot shields.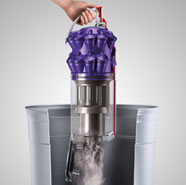 Light and compact
Choosing a smaller, lighter machine doesn't have to mean sacrificing performance. DC50 machines weigh just 5.4kg, but they work like a full-size Dyson upright, with no loss of suction.
Instant release wand
DC50 machines have an instant release wand for cleaning awkward areas. There are no separate parts to assemble. Tools click-fit to the end of the wand, giving more cleaning options for hard to reach places.
Tangle-free Turbine tool
DC50 Animal comes with the Tangle-free Turbine tool. It's the only turbine tool that doesn't tangle. Counter-rotating heads with brushes remove hair from carpets and upholstery. There's no brush bar for hair to wrap around.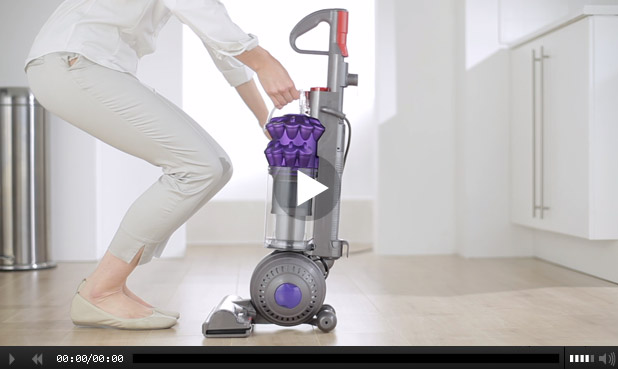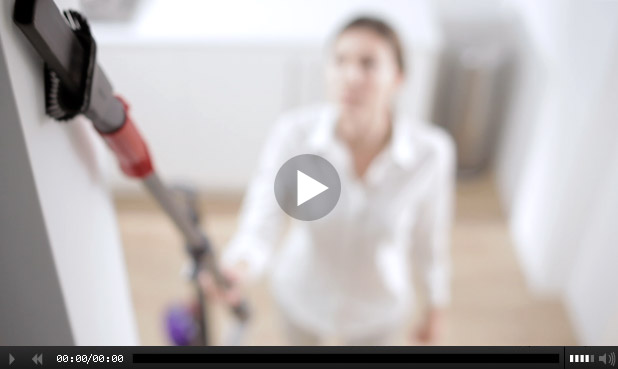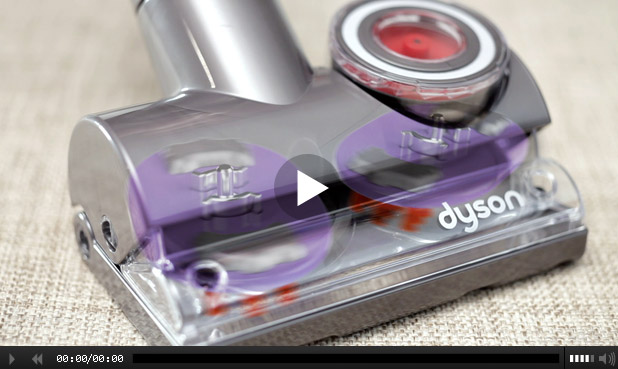 ---

2 Tier Radial™ cyclones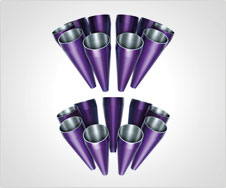 Two tiers of cyclones work in parallel to increase airflow and capture more microscopic dust from your home.
Ball™ technology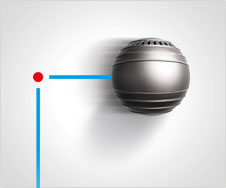 Turns on the spot. Manoeuvres easily around furniture, obstacles and into difficult places.
No extra costs. 5 year guarantee.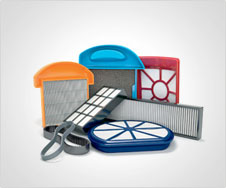 Washable lifetime filter. No vacuum bags to buy. Parts and labour covered for 5 years.
Captures allergens, expels cleaner air.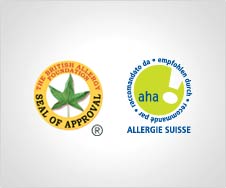 Dyson cyclones capture microscopic particles as small as pollen, mould and bacteria.
---

* To prove that DC41 Animal removes more dust than any other vacuum our engineers measure pick up performance using test protocols IEC 60312, 2.1,2.2,2.3 and 2.9.
At bin full DC41 Animal removes more dust in total from hard floors, carpets and crevices.