Follows smoothly, turns on the spot
Dyson Ball™ vacuums turn on the spot. The ball holds the heaviest component – the motor – positioned towards the base for a low centre of gravity and greater stability.
They're also the only cylinder vacuum cleaners with an articulating steering mechanism, for greater control. The pivot point is located near the centre of the machine, so it can make tighter turning circles and more easily follow the user's path.
DC39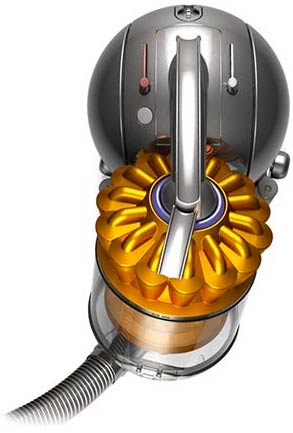 ---

Triggerhead tool
DC39 Animal comes with a Triggerhead tool. It's the only turbine head controlled at the handle – there's no need to bend down and adjust when moving between floor types. A powerful rotating brush bar cleans carpets – push the trigger and it switches off to protect delicate rugs and hard floors.
Musclehead™ tool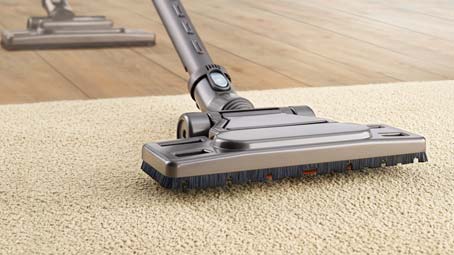 DC39 Multi Floor includes a Musclehead™ tool. It self-adjusts for optimum suction across all floor types, and has a low profile for cleaning under furniture. On hard floors, the brushes maintain contact with the floor to remove debris from the surface. On carpets, the brushes lift to expose dual-channel edges that remove dirt trapped in the carpet weave.
---

Hygienic bin emptying
Simply press the button and the bin's base opens to release the dirt. The bin is clear, so you can see how much dust and dirt the vacuum has collected and when it needs emptying. The design also minimises the risk of contact with dirt.
Mini turbine head
Attaches to the hose or wand to remove pet hair and dirt from confined spaces such as upholstery, stairs and the car. Stiff nylon bristles spin at high speed to agitate carpet pile and dislodge dirt and pet hair. (DC39 Animal only.)
Manoeuvrability
Ball™ technology means that DC39 machines steer easily around obstacles. The smooth edges of the ball don't dig into carpet pile. Bearings in the axle reduce friction, enabling the ball to rotate smoothly.
Efficient cleaner heads
Dyson floor tools are engineered to maximise airflow through the tool without causing the cleaner head to stick to the floor.
---

Radial Root Cyclone™ technology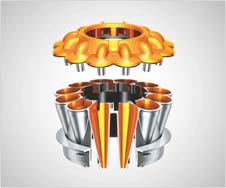 The latest Dyson cyclone technology. Maximises performance for no loss of suction.
Ball™ technology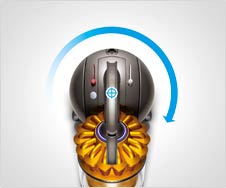 Dyson Ball™ vacuums turn on the spot. They're the only cylinder vacuums with an articulating steering mechanism for greater control.
No extra costs. 5 year guarantee.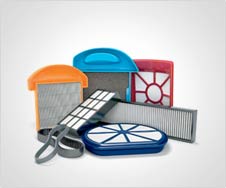 Filters last the lifetime of the machine. No vacuum bags to buy. Parts and labour are covered for 5 years.
Captures allergens, expels cleaner air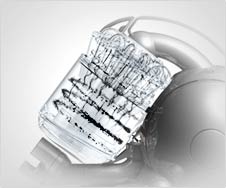 Dyson cyclones capture microscopic particles as small as pollen, mould and bacteria.
---

* To prove that DC39 Animal removes more dust than any other cylinder vacuum our engineers measure pick up performance using test protocols IEC 60312, 2.1,2.2,2.3 and 2.9.
At bin full DC39 Animal removes more dust in total from hard floors, carpets and crevices.