---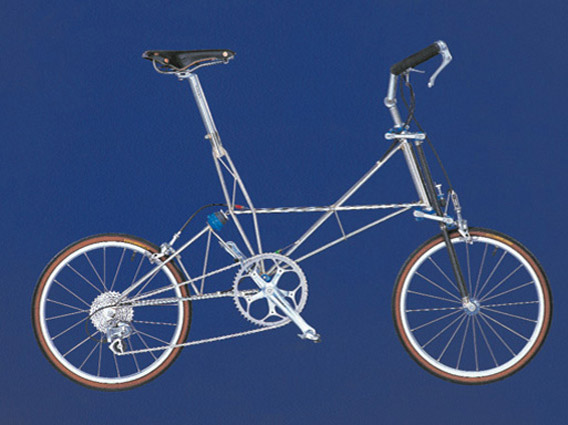 ---
---
James Dyson design icons: Moulton Bicycle
Anyone who has ridden a bike for more than a couple of hours will understand the meaning of the phrase "saddle-sore".
Alex Moulton has spent almost 50 years continuously developing the perfect, hand-built bike. Having built suspension systems for cars (including the revolutionary Mini), Alex created a small wheeled bike that was faster, more compact and hugely more comfortable than its conventional cousins.
Small wheels define Moulton bikes. With only half the rotating mass of standard wheels and high pressure tyres, aerodynamic drag is lower, riders can pedal faster with less effort, and the whole bike is sturdier.
The structure of the frame – a lattice of small diameter tubes – is far stiffer than a conventional diamond frame. It's made from the same type of stainless steel tubing found on jet fighters for transmission of hydraulic fluids.
Related articles
External Links
---
---
---